Should You Buy Window Treatments For The Entire House In Hartford?
Planning window treatments for your entire Hartford house might appear daunting. Is it smarter to order treatments one room at a time or choose for every window simultaneously? It may depend on a few things! If you aren't ready for a sizable house project at the moment, it is likely ideal to choose treatments one room at a time. But if you just moved and need window treatments throughout the house, picking all of them simultaneously makes sense. In either case, your window treatment expert can help.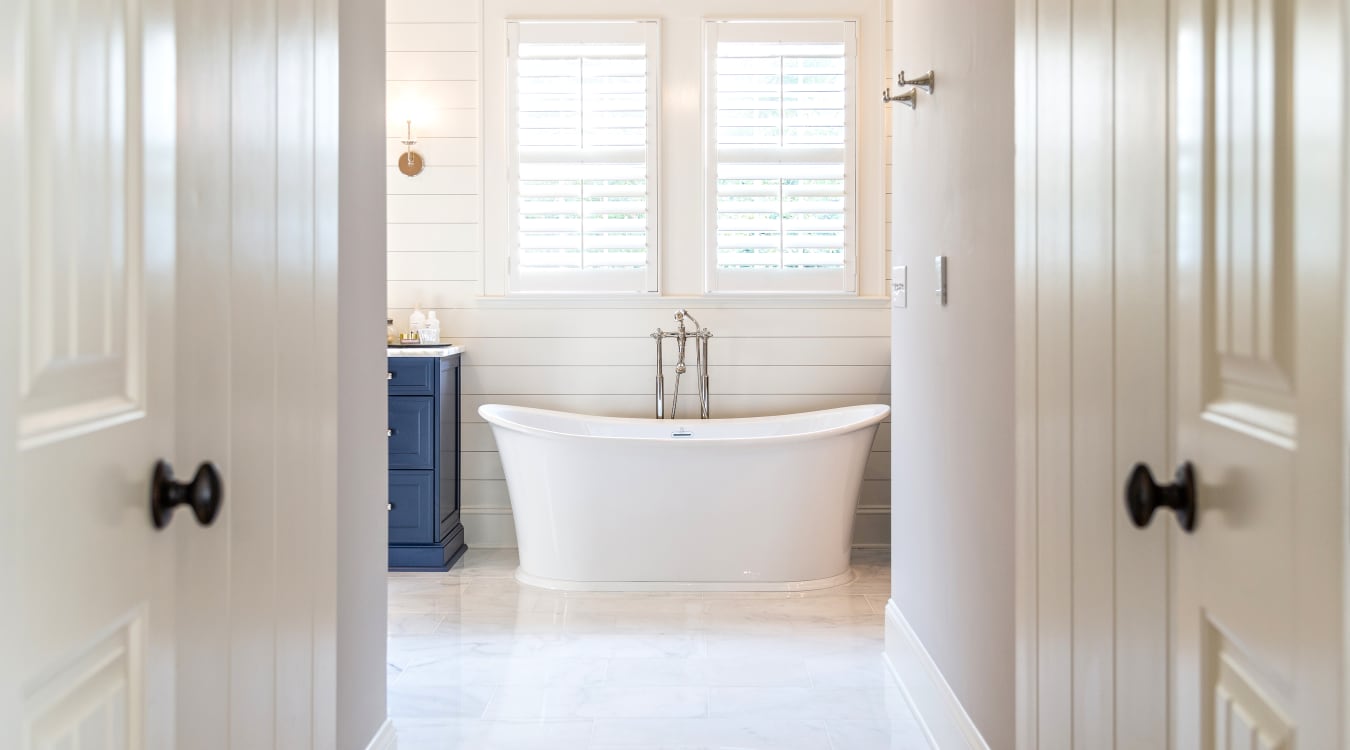 Reasons You Should Install Hartford Window Treatments For The Entire House All At Once
Generally, when a lone room needs renovated window treatments, so does the entire house. If you just bought a new house, you might need brand new window coverings to take over for the boring builder-grade aluminum blinds. Or, if your living space employs an open concept layout, you should purchase every treatment in tandem so that the new ones don't look bad with the previous ones. Or, if you're similar to most interior decorators in Hartford, you installed the same matching window treatment throughout your rooms. And if you redo one treatment\covering, you might as well replace every window treatment in your living space so every room is still a perfect set.
If you want the identical type of window treatments on every window, that's when you should consider a neutral option that blends into any room. Faux wood plantation shutters provide a neutral palette in each space. They can be made to fit any window shape and size and offer industry-leading privacy, light control, and energy efficiency that's a great fit for any area in the house.
Or Order Window Treatments One Room At A Time
When updating your window treatments throughout your entire house in Hartford usually takes place all at once, you can upgrade room by room when you want to. Occasionally, you have to determine what you want your windows covering to bring to the room and then choose options that meet that need. This may take a while, so start with the room or window that is begging for brand new window treatments immediately. For example, you can install a sleek Roman shade in the living room this week, then get to Polywood shutters in the rest of the house when you're ready.
Your Sunburst Shutters Connecticut window treatment professional will assist you for the complete process. They can help you assess the possibilities for each window and give advice for which window treatment styles will provide industry-leading privacy, insulation, and shade. They will also measure every window on your first appointment. That way, you can order treatments for any space when it works for you.
Get The Best Window Treatments For Your Hartford Home At Sunburst Shutters Connecticut
Sunburst Shutters Connecticut makes planning window treatments for your Hartford house simple. We go through the complete process, from making a selection to buying and installation. To get the ball rolling, contact us at 860-266-5459 or complet the form below to reserve a complimentary in-home consultation.