The First Name in Waterbury Plantation Shutters, Blinds and Shades
For decades, people all throughout Waterbury and surrounding areas have adorned their windows with plantation shutters. It's not hard to see why–Sunburst Shutters Connecticut plantation shutters, blinds and shades offer everything a homeowner could want in a window treatment.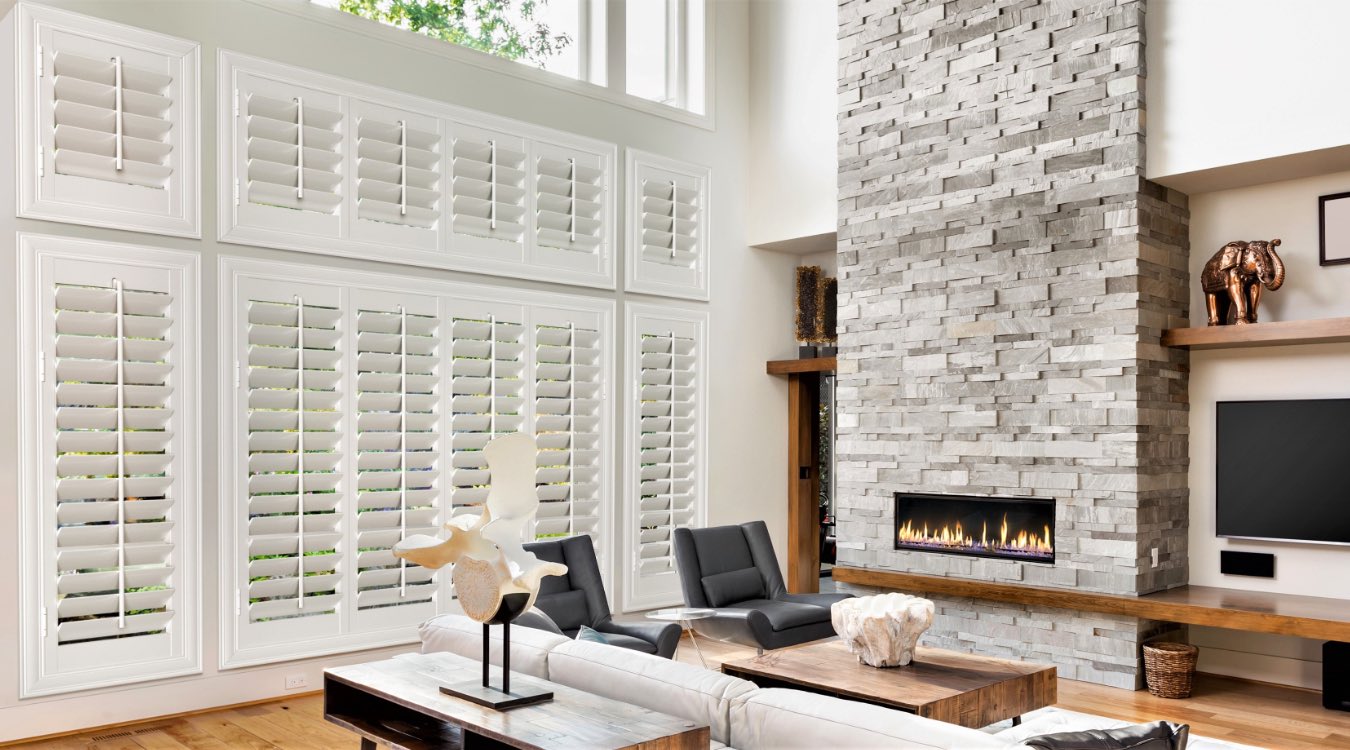 And for years, residents of Waterbury have turned to Sunburst Shutters to get the highest quality custom shutters or other window coverings in their spaces. Again, it's not hard to see why. Sunburst Shutters Connecticut has helped transform countless Waterbury homes, providing the latest fashions, quality craftsmanship, and acclaimed shutters with the convenience of shopping from home.
Why Waterbury Houses Need Interior Shutters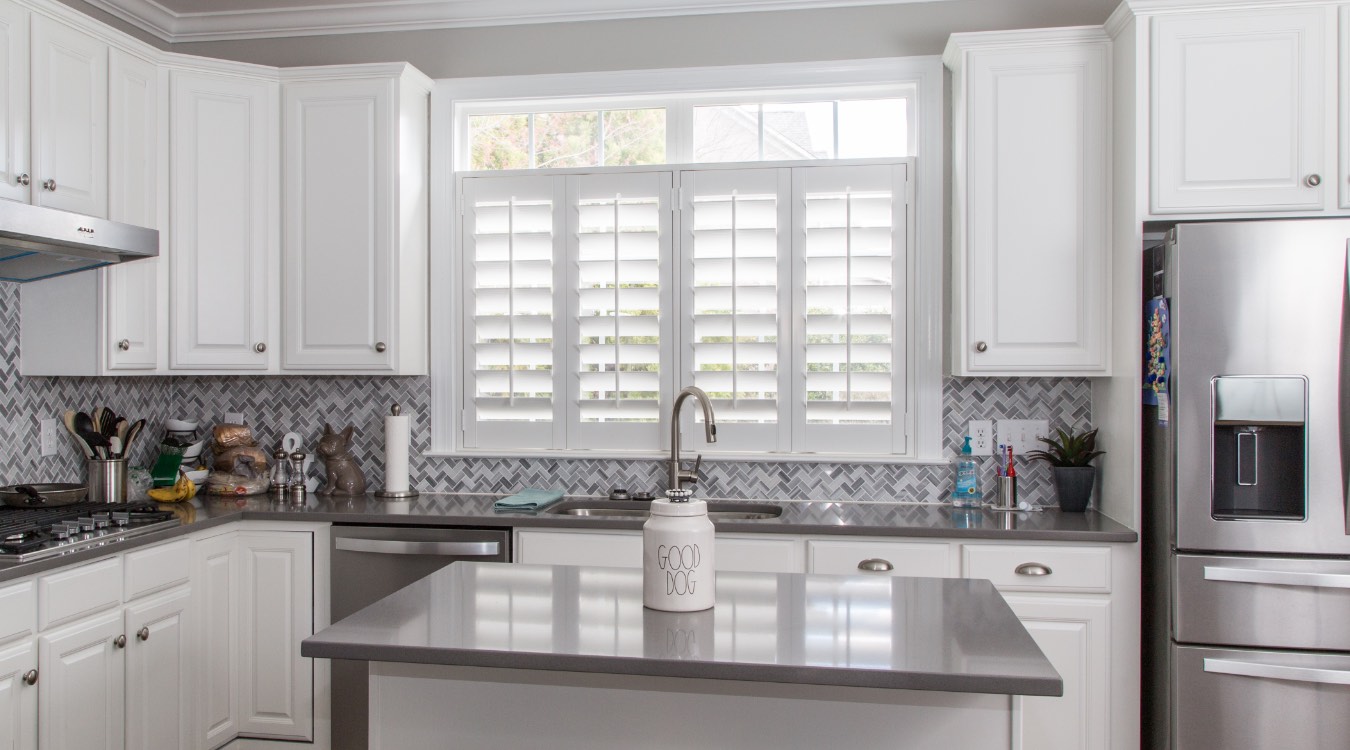 With so many Waterbury homes choosing interior shutters, there have to be good reasons for it, right? Technically, there's a lot of reasons to consider interior shutters for your house. Here's why most people are getting them:
Shutters are resilient. More than any other window treatment, shutters last, survive, and thrive. Where a store-bought set of blinds or designer drapes may break, warp or wash out in just a couple of years, shutters stand firm over time. With solid construction paired with heavy-duty material, shutters will remain a component of your home for as long as you want.

Shutters are energy efficient. Yes, shades and blinds may block some light, but are they any good at controlling your indoor temperature levels? Unless you plan to spring for extensive window insulation, thermal energy will still move easily through your windows. Solid plantation shutters can halve that heat transfer.

Shutters are stunning. No other window treatment can match the timelessness, style, flexibility, and visual appeal of interior shutters.
Polywood - Waterbury's Favorite Faux Wood Shutter
Don't get confused by that description. Polywood® plantation shutters aren't simply Waterbury's favorite faux wood shutters, they're far above any other faux wood shutters available.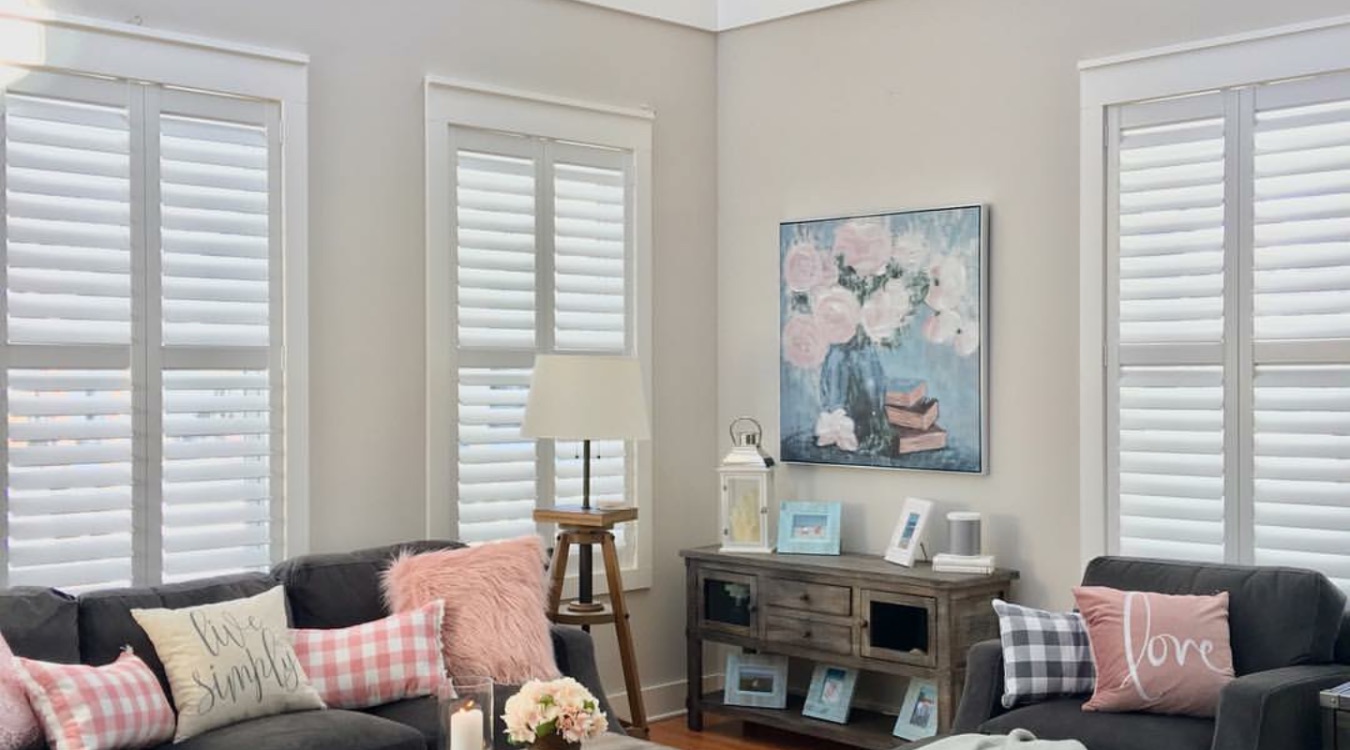 Polywood shutters excel at everything that make shutters desireable in Waterbury. Their solid we or hardwood tones bring classic beauty to your house. Polywood will never chip, warp, or crack, and is 100% water-proof and fireproof, so they're incredibly durable. And no window treatment can compare with Polywood shutters' energy efficiency with their ability to block almost half of the heat moving through your window.
Not to mention, Polywood plantation shutters are completely American-made, and come with one the best shutter warranties available. And for a more budget-friendly option for smaller windows in Waterbury, take a look at Sunburst's builder-grade Studio Shutters.
Stunning Wood Shutters In Waterbury
Capture the beauty of real wood shutters for your home with Sunburst's Ovation® Wood Shutters. Ovation Wood Shutters are a popular wood shutter in Waterbury because of their stunning, solid furniture-grade teak wood. Real wood shutters offer a rich depth to the space with their grain, knots, and texture. And because Ovation Shutters are available in over 28 colors, you're guaranteed to procure the right one for your home's style.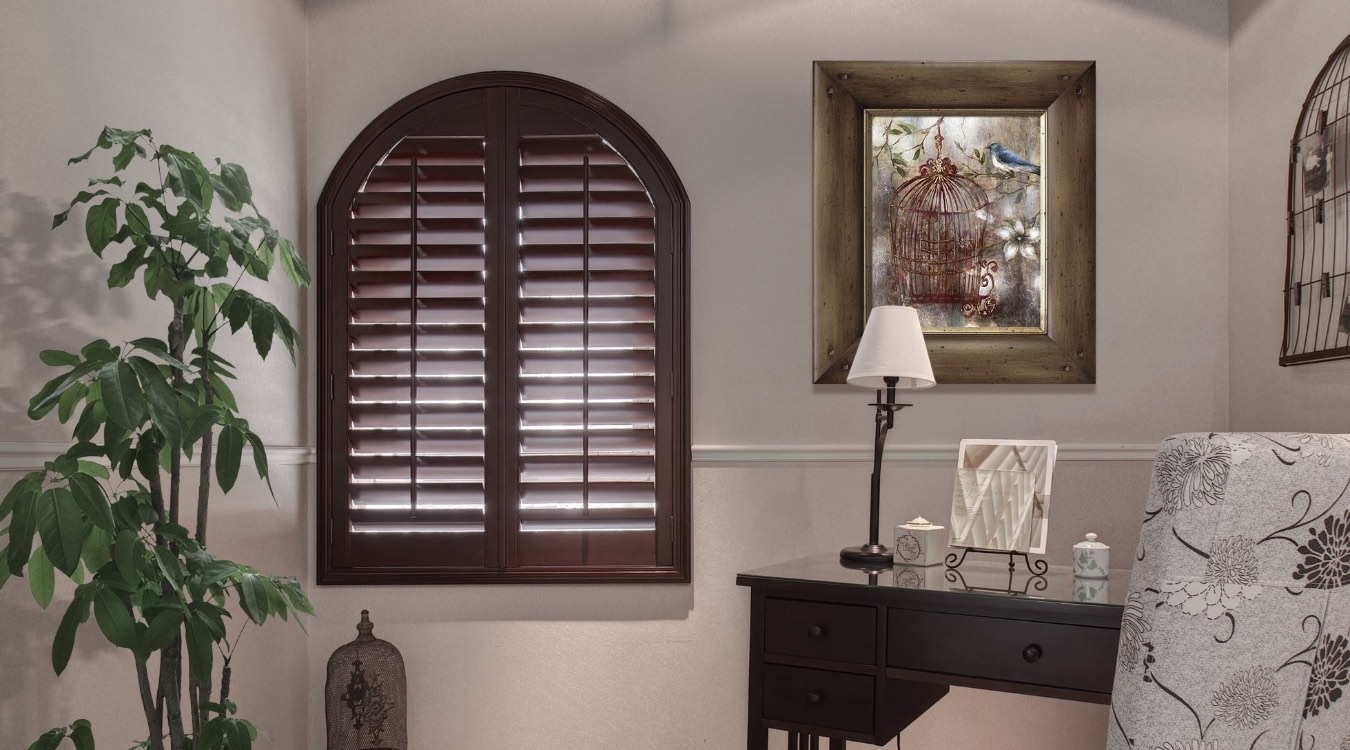 If you're looking for an even more natural look, consider our reclaimed wood shutters available in Waterbury, Connecticut. Each shutter is constructed with reclaimed lumber from throughout the country and brings its own personal story. Whether the shutter's wood is from an old fence, barn, or building, it has its unique characteristics that make it an original work of art in your space.
It's Easy To Get Custom Shutters In Waterbury
Buying the best shutters for your space might seem a little unnerving. But when you work with Sunburst, the process for purchasing and installing custom shutters in Waterbury is simple. Here's how our process works:
Make a call to 860-266-5459 or fill out the form below to set up a complimentary design consultation with one of our window pros.

During the in-home consultation a member of our team comes to your home to measure your windows. They'll also take time with you to look at all your window covering options, and offer tips for what might work well with your home's style, your budget, and your preferences.

Once you've gone over all of your options, select the window treatments you want and put in your order.

After a few days, one of our professional window installers comes to your home to install your new shutters and show you how to care for them.
After it's through, you'll get fantastic custom shutters for your space without lifting a finger. It's that easy to get gorgeous, custom shutters in Waterbury.
Polywood Shutters Deliver Superior Energy-efficiency And Can Save You As Much As $1200 With The Energy Tax Credit!
Sunburst's proprietary Polywood® composite wood plantation shutters do more than give you a classic appearance and an amazing level of light control. These shutters will lower your energy bills! Polywood shutters will conserve heat and air conditioning up to 30 degrees Fahrenheit. The energy-efficiency characteristics of these inspired Hartford window treatments have even been authorized for a 2023 federal tax credit of up to $1200.
Sunburst Installs a Collection of Shades and Blinds in Waterbury
If you need a window covering aside from shutters, we have what you need. We offer a variety of blinds, shutters, and shades, and other window coverings for our customers to shop from.
Blinds In Waterbury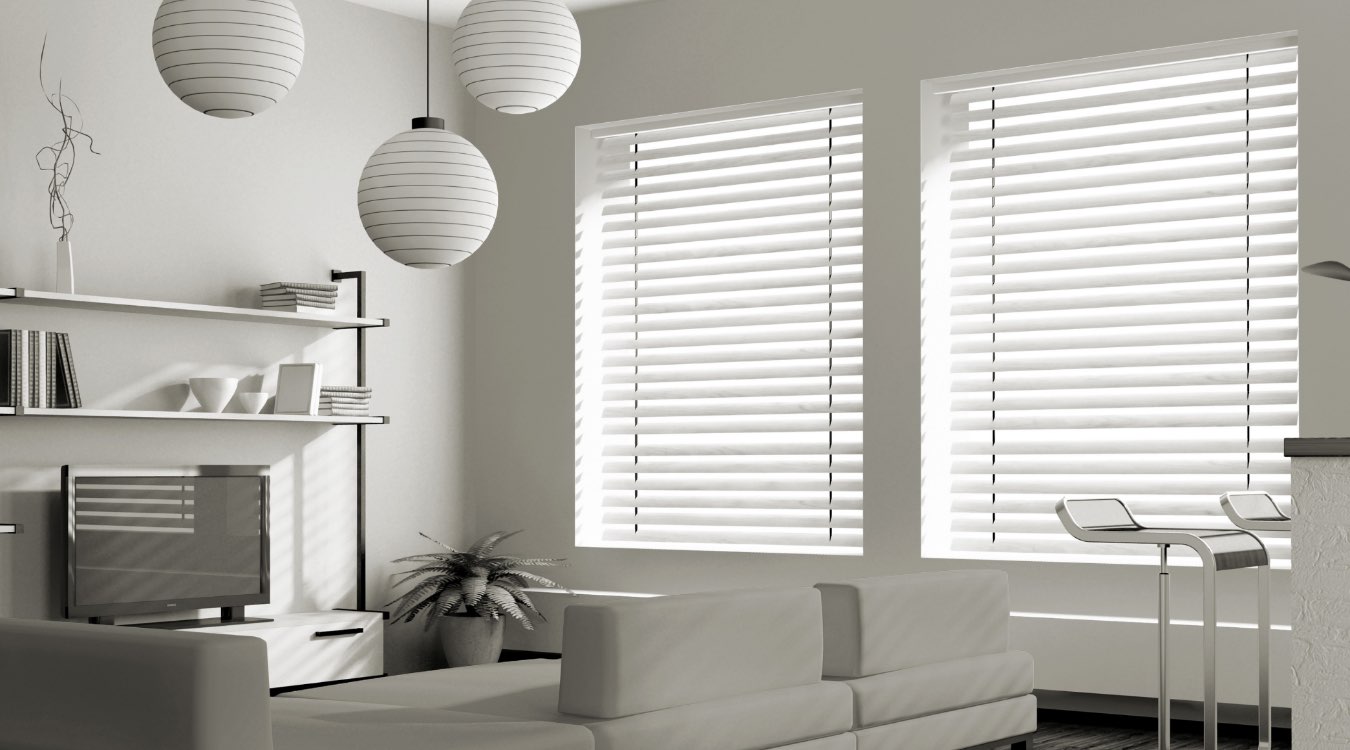 Our premier Waterbury blinds fuse the low maintenance of blinds with the longevity and clean looks. Pick from either wood blinds constructed from basswood or faux wood sets.
Shades In Waterbury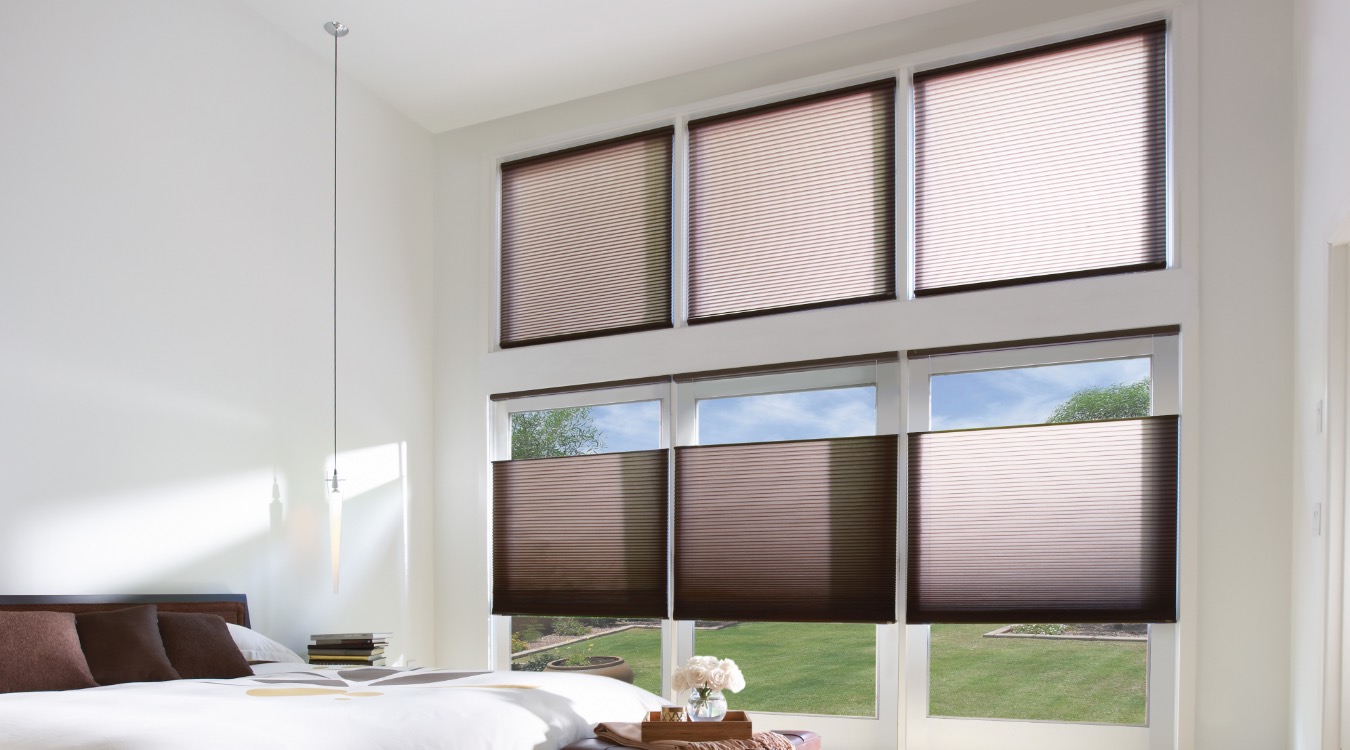 Our shades in Waterbury come in a variety of styles and textures to fit any space in your home. Select from roller shades, woven shades, Honeycomb shades, motorized shades and more to get the look you've been dreaming of for your windows and home.
To get even more ideas, take a look at our Home Idea Gallery which is stocked with photos of all of our window treatment products in Waterbury.
Get Started Now With Sunburst Shutters In Waterbury
Don't wait to get new shutters in your home. By working with Sunburst Shutters for your window treatments in Waterbury, there's no question you'll get top-notch customer service along with elegant, award-winning window treatments.
So contact Sunburst Shutters Connecticut today at 860-266-5459 or fill out the form below to set up your free in-home consultation. We're happy to help homeowners in Waterbury and nearby communities find great shutters and window coverings for their home, style, and budget. So what are you waiting for? Let's talk!