How To Choose Custom Faux Wood Blinds In Hartford
Picking custom faux wood blinds for your Hartford house gives you window treatments that fit perfectly. But "custom" covers a good deal more than simply getting the size right. Faux wood blinds from Sunburst Shutters Connecticut come with a range of customizable features to make certain they work and look just the way you want.
Choosing A Mode of Operation For Your Custom Faux Wood Blinds In Hartford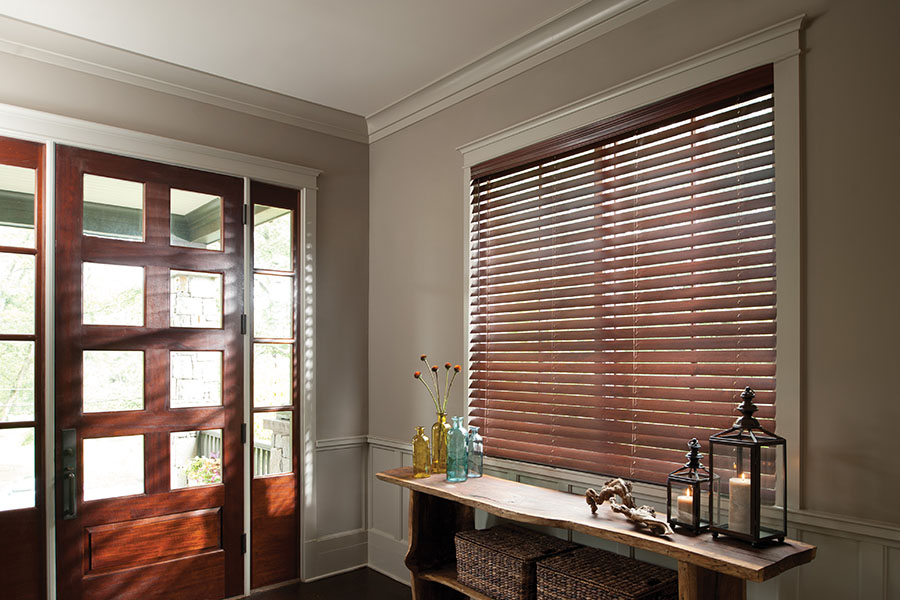 Expertly constructed blinds are a breeze to use. You are able to direct them up for an unobstructed sightline and draw them down again for a darkened area and privacy. You can even tilt open the slats for the right amount of light that you can shift out of your vision. But the operating system you select will dictate how you manipulate your blinds.
Sunburst's custom faux wood blinds for Hartford come with two methods of operation:
Corded lift
Cordless lift
Corded options have one cord to raise or lower your blinds and another cord if you wish to turn the slats for light control. Many homeowners prefer the wand tilt option, so there's no confusion about an additional cord. You can avoid cords entirely with cordless blinds that you manipulate by pulling or pushing the bottom rail to lift or let them down.
Picking Your Faux Wood Blinds Color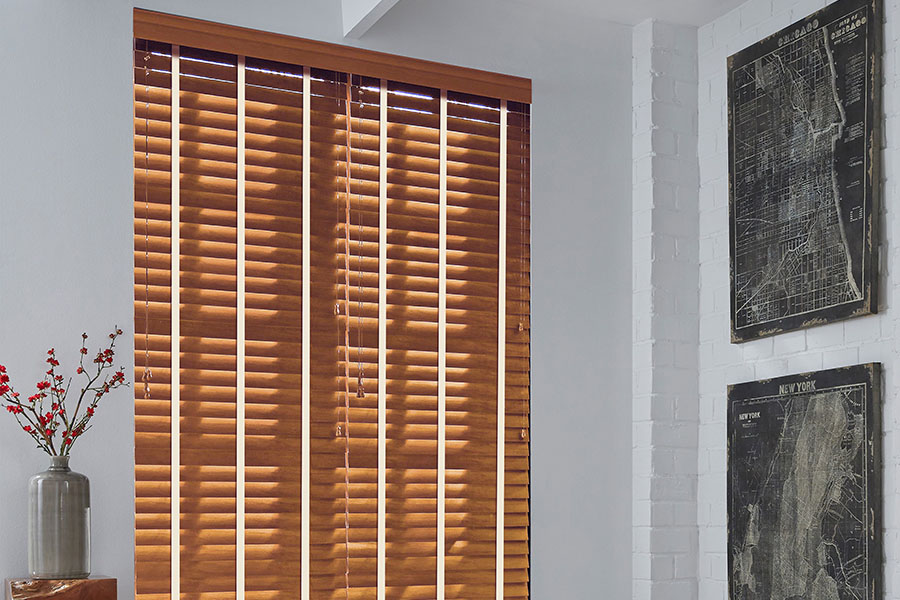 Faux wood blinds can be found in five tints of white and five wood stain choices. These versatile offerings make it simple to discover one that blends perfectly with your interior design.
Wood stains have a time-honored look and bestow a sense of warmth and comfort to a space. They may look refined or pleasantly simple. You could attempt to match your custom faux wood blinds to the woodwork in your space. Or go with a white that looks modern and bright. White complements everything but is particularly suited for modern, minimalist, and coastal designs.
In addition, you are able to select coordinating wands, cords, tassels, and a valance to harmonize with your blinds. Your custom window covering expert is able to present some samples to help you decide your preferred color palette.
We Will Help You Determine The Right Custom Faux Wood Blinds For Your Interior
For quality custom faux wood blinds in Hartford, start with an in-home consultation from Sunburst Shutters Connecticut. One of our window treatment professionals will come to your house to present examples and discuss how our blinds will look on your windows. To schedule your complimentary appointment today, call 860-266-5459 or submit the form below.