Your Top Choice In Window Treatments For Palladian Windows In Hartford
Distinctive Palladian windows bring a special touch to your Hartford residence. These sizeable windows featuring a tall arched window complemented by two smaller rectangular windows give you lots of sunshine and an amazing view. The question is: how do you cover these stunning windows to adjust for privacy and light without concealing their shape?
Louvered shutters are the best window treatments for Palladian windows in Hartford. The reason is due to the fact that shutters are hand-crafted to accommodate the exact size of your project. They keep the shape, give you outstanding light and privacy control, and accentuate the breathtaking beauty of your Palladian windows.
Louvered Shutters Accommodate The Exact Dimensions Of Your Palladian Window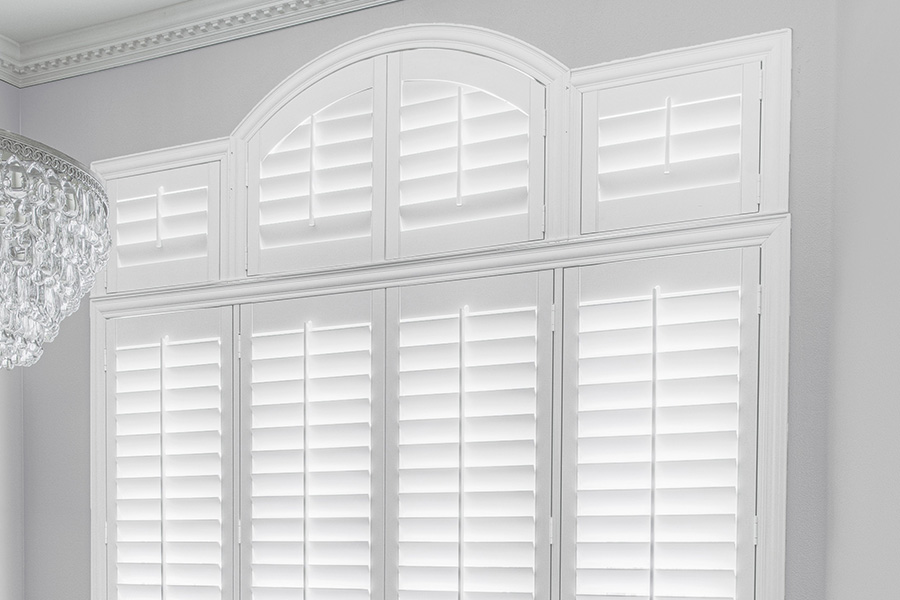 In the event you have such an eye-catching feature as a Palladian window, you wouldn't try to hide its design. Although standard coverings like drapes give you some ability to control light and privacy, these rectangular window treatments will either obscure your taller, arched window or leave the the rounded top unshielded and permit light into your room.
Custom interior shutters solve this problem. Both natural wood and faux-wood shutters are made to fit your window's precise measurements. A frame is fabricated around the window, and louvered panels are made to connect in the framework. When you have a specialty arched design like a Palladian window, you may elect to have the panels on each side reach the highest part of your arch and utilize the same convex border as the frame, or you could have the arch handled by itself and insert a a smaller, rounded shutter. Either way, the louvers remain functional so you maintain excellent control over the levels of privacy and light.
Plantation Shutters Let You Manage Privacy And Sunlight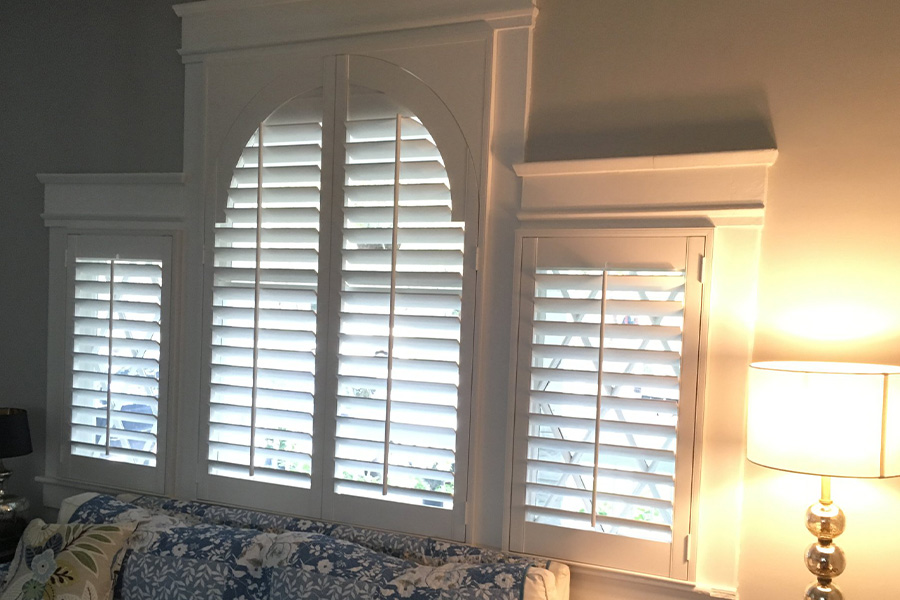 By offering such an exact fit, interior shutters give you complete mastery over how much sunlight and privacy you experience with your Palladium windows. Expertly installed interior shutters will not have openings between your window opening and the shutter's framework, and when you close the louvers, you block sun glare and enjoy enhanced privacy. This superior craftsmanship makes interior shutters a highly efficient option.
Faux-wood shutters,
specifically, insulate windows with their patented insulation system.
Of course, there are times when you want to enjoy the outdoor scenery through your Palladian window and encompass your space with sunshine. In that case, adjust the louvers until you succeed in getting the view or light levels you want. You might manipulate the louvers to shift the sun's glare off of reflective surfaces or away from your eyes as well.
Plantation Shutters Accentuate The Allure Of Your Palladian Window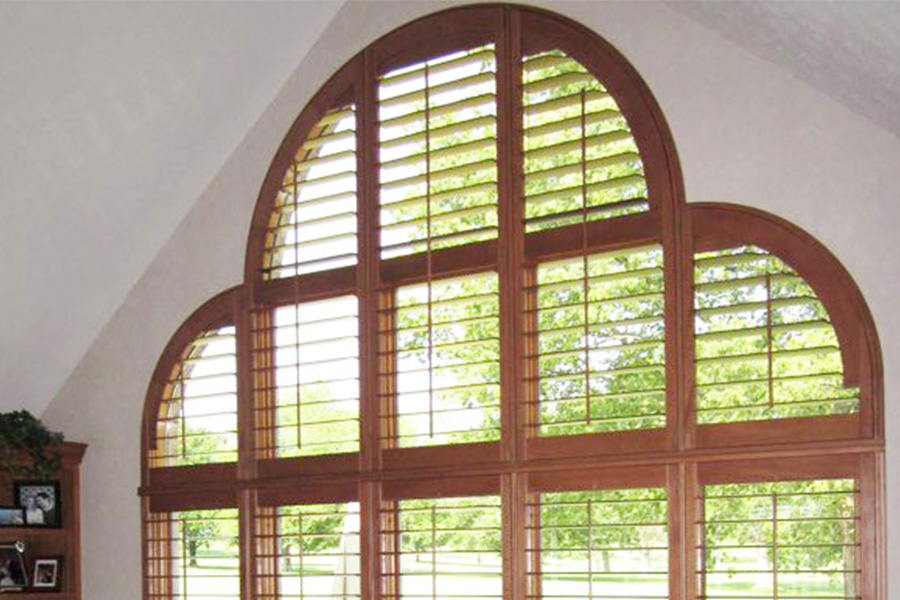 A magnificent window deserves equally beautiful window treatments. Interior shutters are a preferred choice as window treatments on Palladian windows in Hartford. They bring amazing architectural detail and texture to a room and stand out from traditional fabric window treatments or other options. You also have the opportunity to design the look you desire with your preferred choice of colors, frame style, and material. Choose modern and stylish with white composite shutters and a thin frame or traditional with
natural wood Ovation shutters
with a lavish wood stain and decorative frame. With so many possibilities, it's easy to find plantation shutters that mesh wonderfully with your home's architectural features.
Consult With The Experts At Sunburst About Window Treatments For Palladian Windows In Hartford
The staff at Sunburst Shutters Connecticut goes the extra mile to help you find the perfect window treatment for every room at your home. We guide you through our comprehensive selection of premium window materials and precisely install your new shutters so they look their very best. Start your project with a complimentary in-home consultation by placing a call to 860-266-5459 or by filling out the following form.