The Best Awning Window Treatments In Hartford
Awning windows in Hartford have been known to be hard to cover while still enjoying their benefits. They use a hinge above the glass and open from the bottom as you operate a crank. You frequently see them higher up the walls than other windows and in high humidity areas like master baths and kitchens where you require extra airflow. You will also find they're generally longer in width than height.
Adaptable Polywood® plantation shutters are well-suited to the difficulties faced by awning window treatments in Hartford. They open and close easily, match the non-standard sizes of awning windows, and offer a defense against water damage. Here's why Polywood shutters have become your first choice in awning window treatments.
Polywood Shutters Are Easy To Use On Awning Windows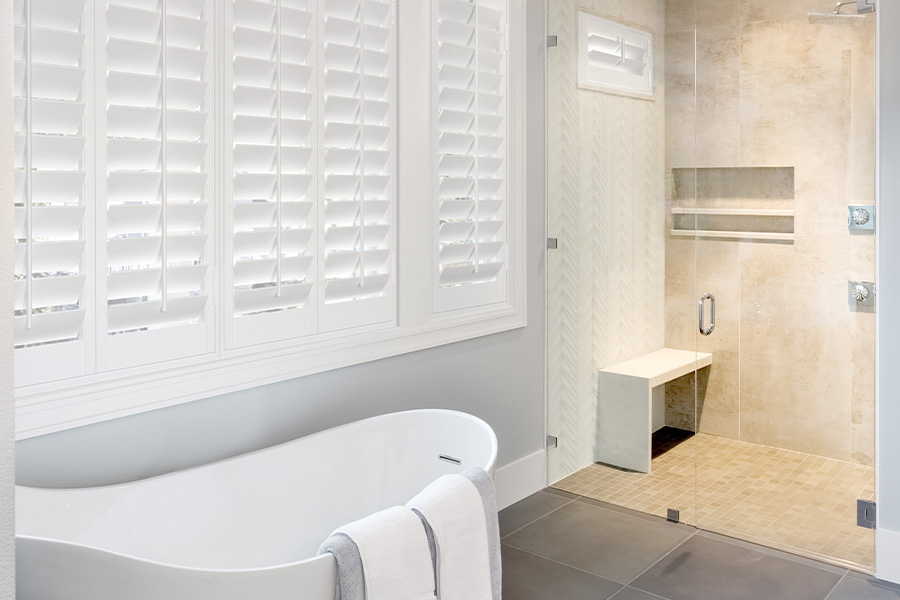 Awning windows are used to bring your home an abundance of sunlight and air circulation, so you wouldn't install window treatments that inhibit that. Polywood shutters are perfect as they offer many methods to manage exterior light, airflow, and privacy. You can swing open their panels to the sides in the event you want complete sunlight or fresh air from your awning windows or you might shift their louvers for partial illumination. Whenever your awning windows are higher up your walls, exterior light might enter at a tricky angle. Slats are able to divert light if it generates glare on a mirror or other surface or bothers your eyes.
When your awning windows are high, shutters will continue to be a cinch to operate. There's no need to stretch to the top of the window to move them like you do with some shades. Simply adjust the panels and louvers using the tilt rod from any place you can. Shutters don't use cords that may get caught on your window crank either!
Polywood Shutters Fit Unique Awning Windows For Outstanding Insulation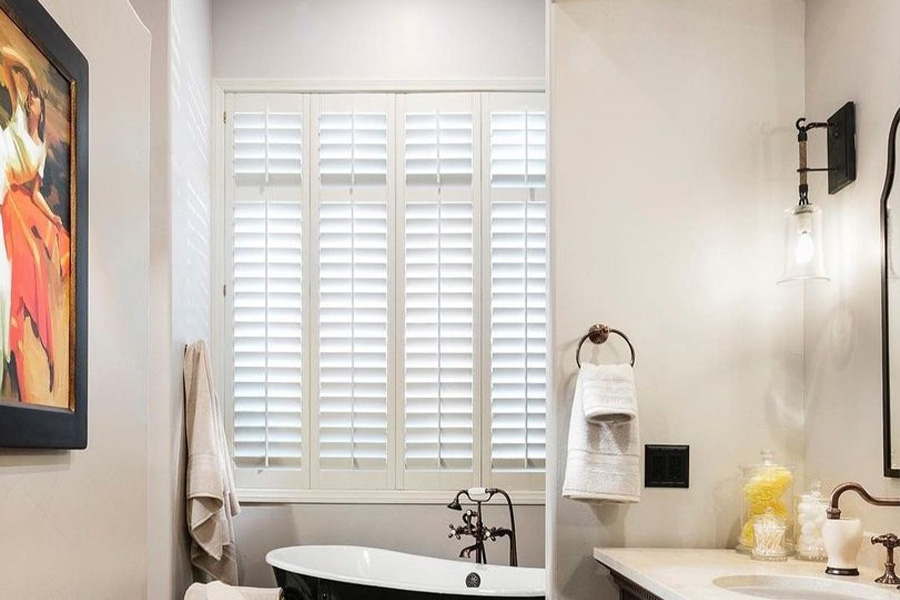 Since awning windows are frequently greater in width than height, you likely won't find ready-made treatments that match them properly. You should choose
customized interior shutters
instead. Their frame is built around your window's specific measurements to make certain you have a ideal fit. This precision construction looks better and prevents gaps for sunlight or drafts to get through. The installation is even able to be fitted for your awning window cranking mechanism, so it's freely accessible.
Polywood shutters include the extra benefit of exclusive weatherstripping that brings another level of insulation when you shut them. This insulating system helps keep the area at a pleasant temperature and lowers your utility expenses.
Polywood Shutters Stand Up Against Humidity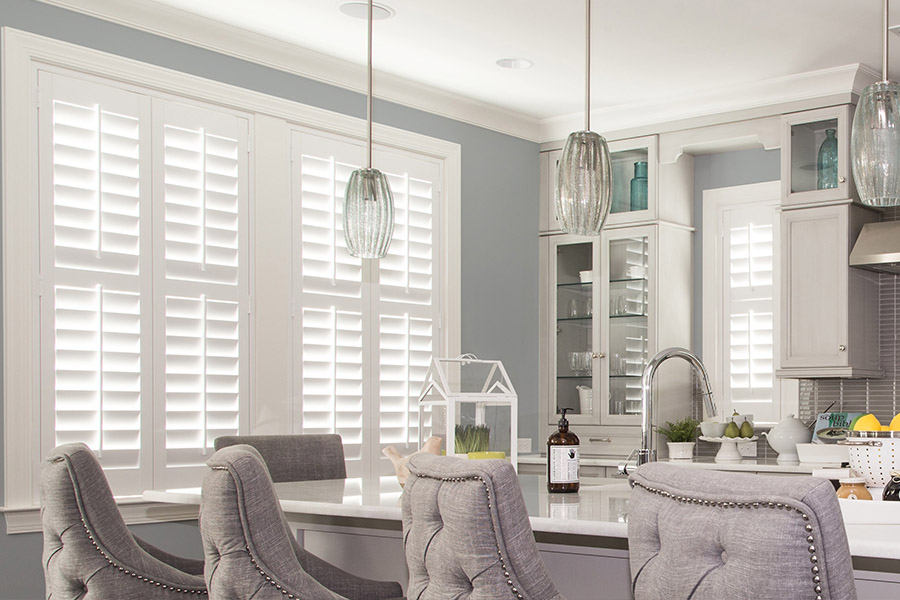 You'll often see Hartford awning windows in kitchens or bathrooms for added airflow. However, the humidity and heat in these rooms may ruin traditional window treatments. This won't be a concern with Polywood shutters! Their faux material and resilient outer finish doesn't split, warp, or discolor from moisture and heat. You can put them on awning windows in close proximity to the shower or over the kitchen faucet, and they'll stay immaculate for decades.
Durable Polywood shutters are effortless to clean, too, even in the event your awning windows are hard to reach. In lieu of removing them to launder like curtains or trying to access them with vacuum-powered brush feature like shades, just remove dirt and dust with an extendable duster. And if your bathroom or kitchen shutters get tacky, all they need is a little scrub with a damp cloth.
Sunburst Shutters Connecticut Supplies The Perfect Awning Window Treatments For Hartford Properties
Sunburst Shutters Connecticut is here to help you pick awning window treatments suitable for your home from our wide assortment of choices. We take samples to your home so you can get an idea of how amazing our distinctive materials look on your windows. Contact us at 860-266-5459 or submit the following form to schedule your complimentary in-home consultation.