When Should You Use A Woven Or Bamboo Shade In Hartford?
If woven fiber and bamboo shades sparked your interest when browsing for window coverings, you probably saw their appeal immediately and pictured them in your Hartford house. They certainly appear unlike typical fabric window products. They perform in a differing fashion, too. Natural products like bamboo shades may not fulfill all of your window treatment needs in each scenario, but you fill find areas of your home where they are the best possible window treatment. See how you should utilize natural woven and bamboo shades in your Hartford house to totally take advantage of these inspired window treatments.
Install Woven Or Bamboo Shades In Hartford To Incorporate A Bit of Nature To Your Decor
Numerous contemporary interior design styles stress the importance of incorporating products made of natural materials to bring a little bit of the outdoors inside. If you've already decorated with wood furniture and indoor plants, you might use woven or bamboo shades in Hartford to welcome one more piece of nature to your home. You are likely to discover window shades in various compositions like bamboo, grasses, rattan, and jute. They feature their own unique appearance to blend with your home. Their natural colors and fibrous textures are found in limitless variants that bring beauty, warmth, and sophistication to your residence.
Try Woven Shades To Get The Right Amounts Of Privacy And Sunlight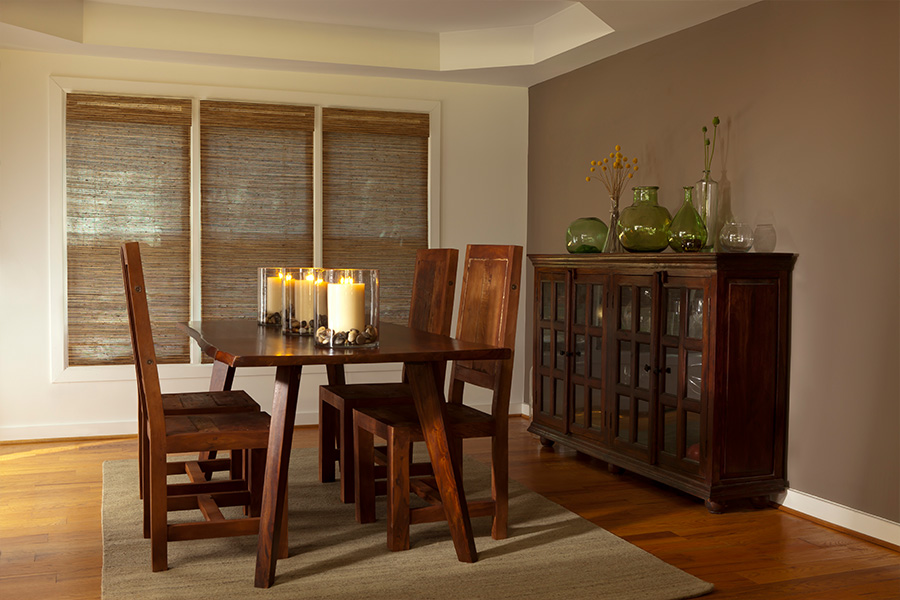 The products you place in your windows should help in delivering the levels of privacy and natural light you desire in your interior. You'll find a multitude of alluring woods, and each shade allows a unique amount of natural light to enter the room, depending on how tight the weave is. You could install loosely woven shades in a sun lounge or casual dining area for a touch of privacy while still getting plenty of natural light. Thicker shades enhance your privacy and minimize extreme sun in a den or family room where you would like natural light but not sun glare. However, if you want absolute privacy and darkness in certain areas like bedrooms,
plantation shutters
or room-darkening roller shades work best.
Use Bamboo Shades If You Want Eco-friendly Products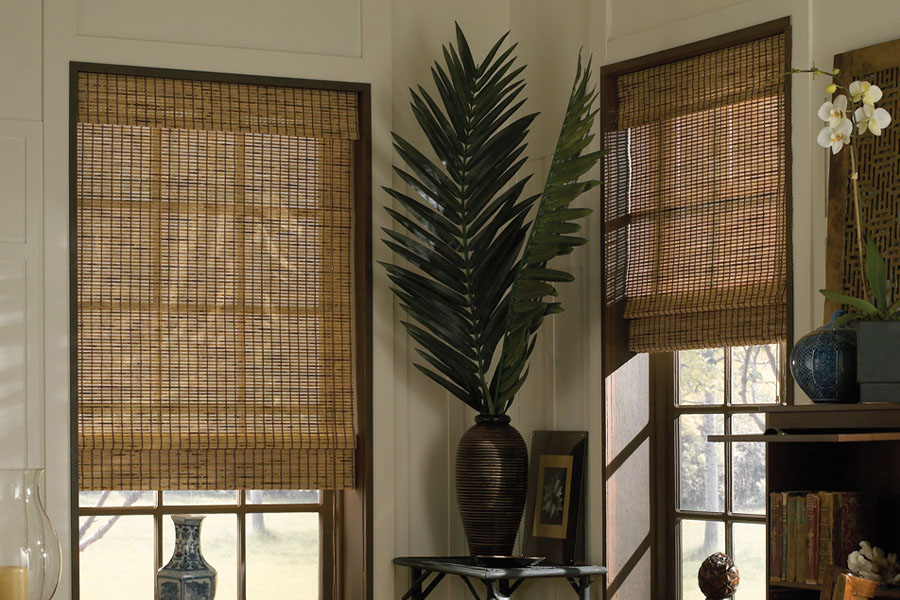 More and more homeowners are interested in their effect on the environment and seek environmentally conscious products. If you count yourself in this group, consider bamboo shades in your Hartford home. Bamboo is an eco-friendly option because of its ability to regrow rapidly. And it doesn't need dangerous chemicals to process. Bamboo is both strong and flexible, so it produces resilient window coverings that stand up to the test of time. If you ever decide to replace your shades, bamboo is biodegradable, unlike synthetic window treatment materials.
Ask The Specialists At Sunburst Shutters Connecticut On Where To Utilize Bamboo Shades In Your Hartford Home
Sunburst Shutters Connecticut carries only the highest quality woven and bamboo shades for our Hartford customers. We work with you to locate the option that is the most suitable for your home and provide a precision installation for you. Begin your home transformation by reaching out to 860-266-5459 or fill out the form below to set up a complimentary, on-location consultation.