The Best Living Room Window Treatments In Hartford
Many Hartford residents use their living rooms for gatherings and celebrations, others for more casual family time. Regardless of your lifestyle, the best window coverings can make your living room more appealing and comfortable. Distinctive coverings like Roman shades, plantation shutters, and cellular shades look stylish and block unwanted glare and drafts.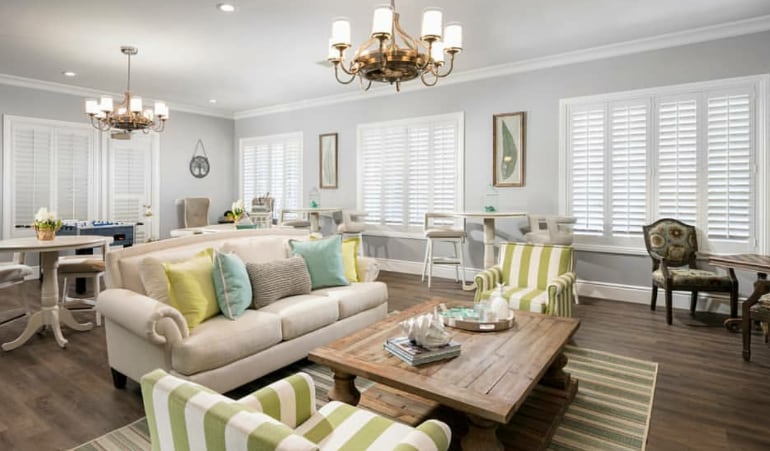 Plantation Shutters Are Great for Light And Temperature Control
For many Hartford residents, the living room functions as a multifaceted space where they play games, entertain friends, and relax after a long day. Versatile plantation shutters are a smart choice for your living room. Both faux wood Polywood® shutters and 100% wood shutters are a rugged, low-maintenance choice for families with kids and pets but with enough beauty to make an impression. Their wide louvers look visually stunning and can be cleaned quickly with a cloth to eliminate dirt and dust before you entertain guests.
The easy-to-move louvers also let you control natural light in your living room. If you're not looking for all-out light, shut the shutters and adjust the louvers to redirect the sun out of the view of your visitors or off your television. You can also close the louvers entirely when the sun is in full force to keep your space comfortable.
Many homes have a picture window, bay window, or other large windows in the living room. These bring in the sun's heat and chilly drafts. While picturesque, they are known for letting in excessive heat and windy drafts. They add panache but also let in heat and drafts that increase utility expenses and decrease your comfort levels. If you want energy-efficient living room window treatments in Hartford, think about the benefits of interior shutters. Polywood® shutters block chilly drafts and UV rays better than other options to create a pleasant interior environment for your family and guests.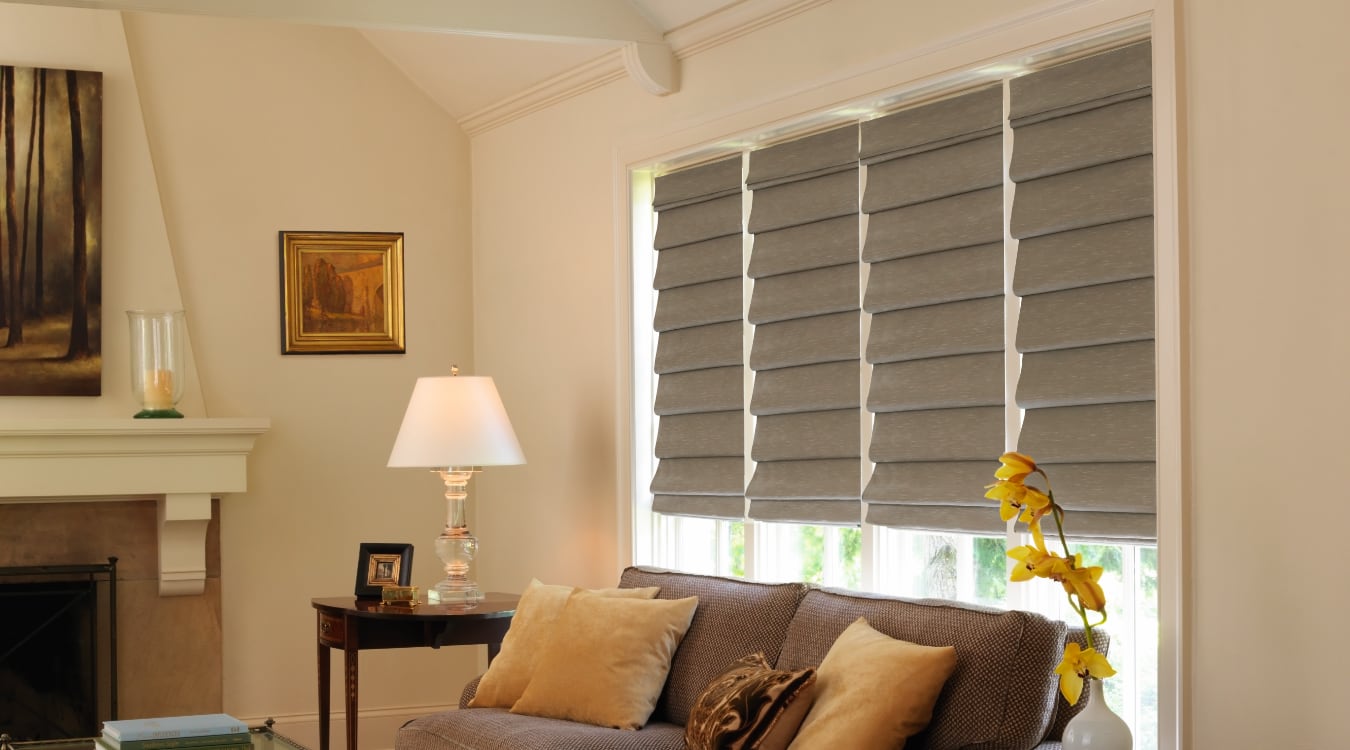 Roman Shades Offer Enhanced Style And Function
Depending on your design preferences, you might be interested in unique window products . Keep in mind, there's no need to trade functionality for appearance. You will receive the best of both worlds with distinctive Roman shades.
When opening Roman shades, the the paneling slides up but without the inconvenience of holdbacks like curtains or drapes. Alternatively, Roman shades move easily with a cord or cordless mechanism. You can also select motorized options so you don't have to go to the window to adjust the shades can raise your shades together at the touch of a button. You don't have to step away from your guests to go open a shade. You can find Roman shades in an array of styles and colors to blend seamlessly with the design of your living room.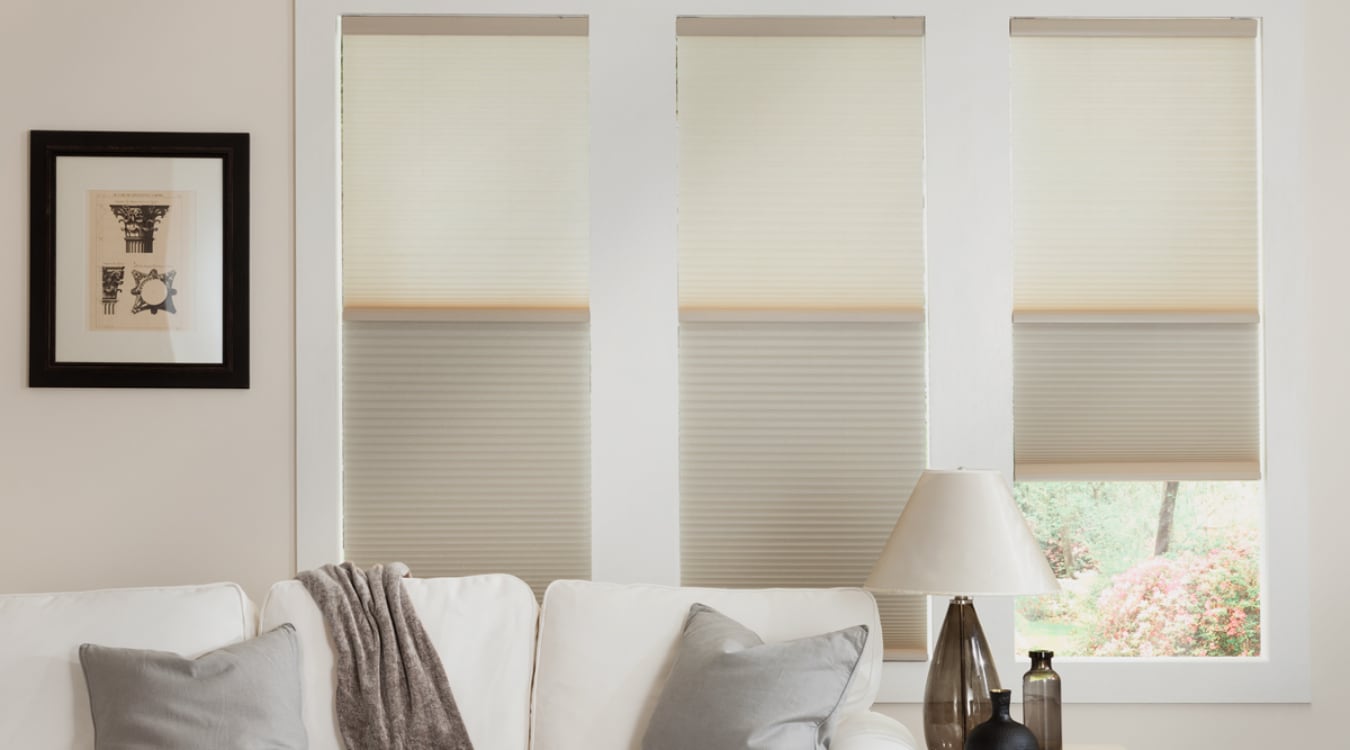 Cellular Shades Boost Your Home's Efficiency
Another excellent option for efficient living room window treatments in Hartford are cellular shades. The unique design will capture air to minimize drafts within your room. This important feature will help you stay warm when you're curled up for a cozy winter's day on the living room couch and keep you cool throughout the warmer seasons when you're hosting a party.
When considering cellular shades, don't fret about them being too drab for your space. They come in various sizes, colors, and textures to blend with your design aesthetic. You can also choose between translucent and solid fabrics and everything in between to achieve the desired amount of privacy and sunlight. For the most versatility, consider window shades that you can pull down at the top to let light in while covering the lower part of your windows to ensure privacy.
Ready to Find The Right Living Room Window Treatments In Hartford? Discuss With The Specialists At Sunburst Shutters Connecticut
Add comfort, efficiency and style to your Hartford living room with quality window treatments from Sunburst Shutters Connecticut. Our window experts will help you explore your options and offer a custom plan for your living room. To schedule a no-obligation, free appointment in the comfort of your home call us at 860-266-5459 or fill out the form below.