Upgrade With These Bathroom Remodel Ideas In Hartford
The moment has come to usher your bathroom into the current century. When you wish to overhaul your bathroom, a simple, clean, and well-lit space is the right choice. Browse our modern bathroom remodel ideas for Hartford and learn how to upgrade your room with a refreshing color palette, suitable flooring, and features like water-resistant window treatments.
Cover Surfaces In Neutral Hues
Keep the darker paints for other rooms of your home and choose a neutral tone or traditional white for your bathroom instead. These choices will improve light reflection, brightening the complete space and making it feel more spacious.
Add Intrigue With Flooring And Countertops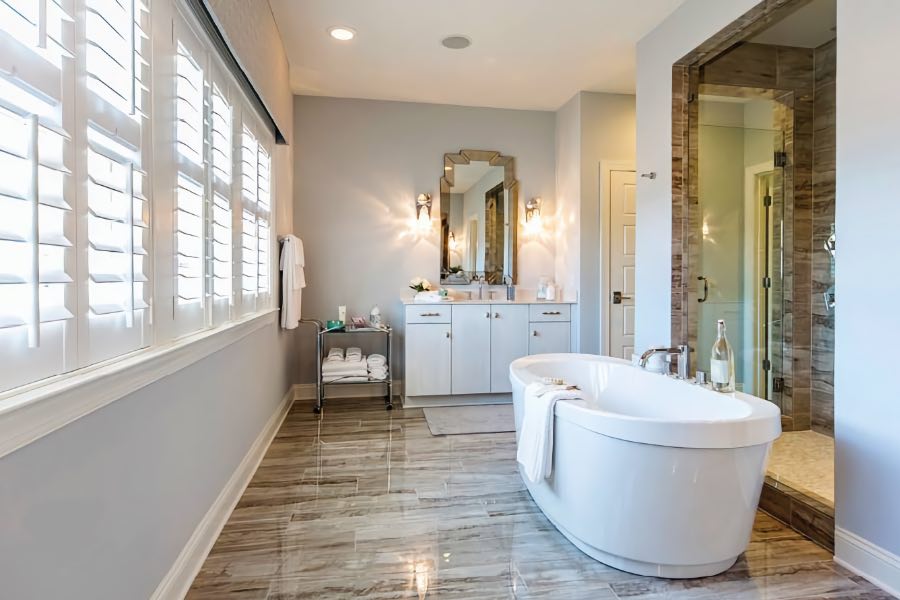 Countertops and flooring are perfect locations to integrate color and appealing designs. For instance, granite and marble countertops produce stylish, unique looks that give you the extra of boosting your resale value. When it comes to flooring, tile remains a sought-after choice, and a fashionable gray will go nicely with white walls. Or select durable, versatile vinyl sheet flooring. It will resist damage from water and is found in countless patterns, including those that resemble stone, wood, and tile.
Select The Best Bathroom Window Treatments In Hartford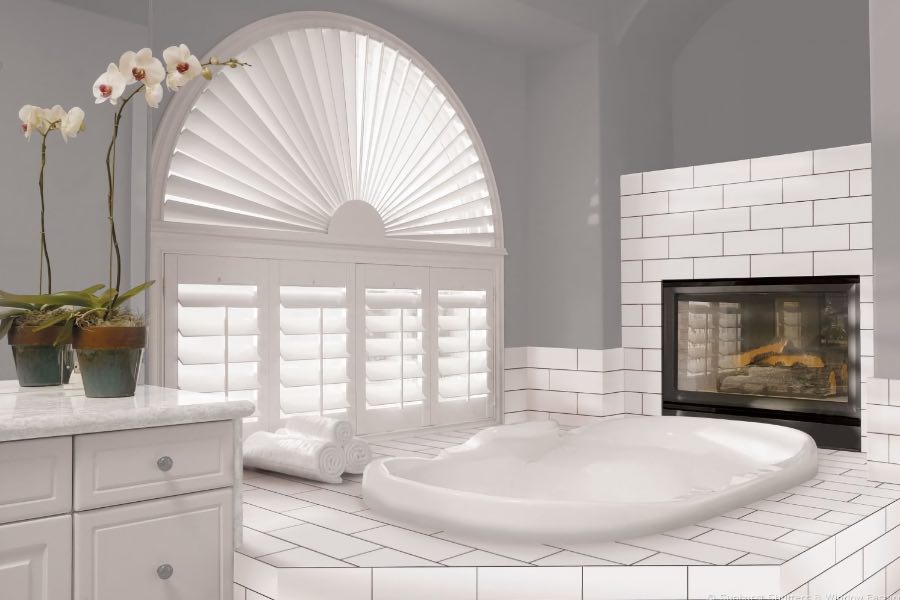 Most remodeling professionals concur that sunlight is ideal for bathrooms as it brings out the actual color of your hair, face, and clothing. If you're blessed enough to have a window, or you plan to put one in, selecting the proper bathroom window treatments in Hartford is essential.
Polywood® shutters are a fantastic choice as they are resistant to water and provide absolute light control. Open up the panels for full sunlight or shift the louvers for the ideal balance of sunshine and privacy. In addition, Polywood's classic white color and enduring appeal works wonderfully with any color palette or decor.
Think Energy Savings In Your Modern Bathroom
Modernizing your bathroom is about more than just elevating your style. You should also make the most of the opportunity to reduce your energy consumption. There are plenty of ways to accomplish this, including:
Low-flow toilets that greatly lessen water consumption
LED lights
Shower heads that conserve water
Additionally, if you have little ones who at times neglect to shut off lights, eliminate the frustration by installing lights with motion detectors.
Add Style With These Bathroom Remodel Ideas In Hartford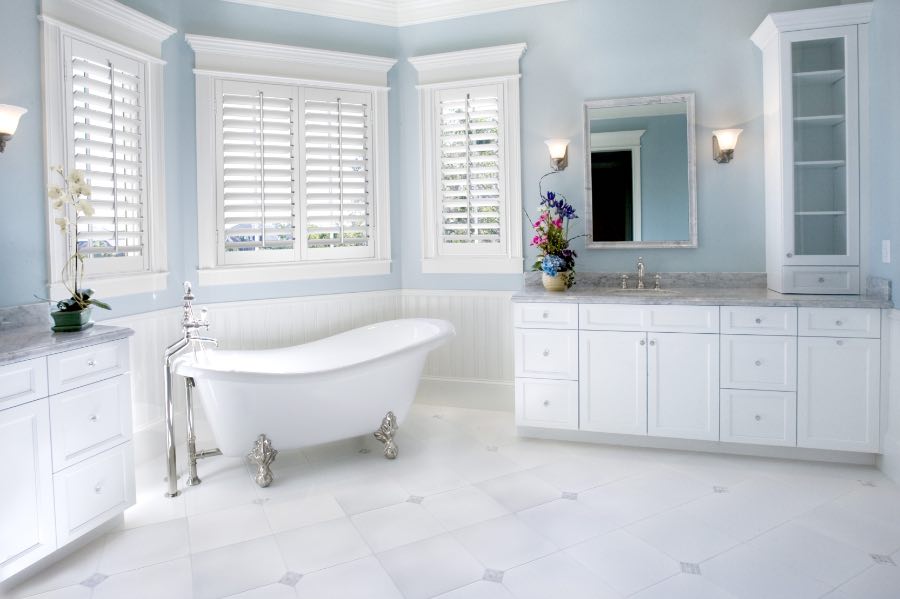 Modern bathrooms are often simple and uncluttered, but that doesn't suggest they must be uninspired. If you're searching for a way to make your space stand out, consider one of these ideas:
Available in various sizes and styles, free-standing tubs are a great way to get that luxury spa feel.
Floating vanities are ideal for modern bathrooms, promoting the roomy, minimalist feel.
Make a statement with your lighting by choosing accents like backlit mirrors or pendants. You also want to ensure you have ample light for every part of the room, such as the vanity, bathing areas, and toilet.
Get Polywood Shutters For Your Modern Bathroom Remodel In Hartford
Ready to overhaul your bathroom? Sunburst Shutters Connecticut can help with energy-efficient, water-resistant Polywood shutters. Our window treatments will elevate the function and appeal of your bathroom. Give us a call today at 860-266-5459 to schedule your in-home consultation.