What Should You Look For In A Quality Plantation Shutter Installation in Hartford?
It's been a long road in choosing your new plantation shutters to ensure the perfect style, features, and benefits. Now all you have left is for these gorgeous additions to be added to your home. This procedure should be performed with care by professionals, as you don't want any gapping or structural problems from your new treatments.
Here's a few things you should look for in a professional plantation shutter installation in Hartford.
Quality Shutter Installation in Hartford Begins with Assembling Well-Built Custom Plantation Shutters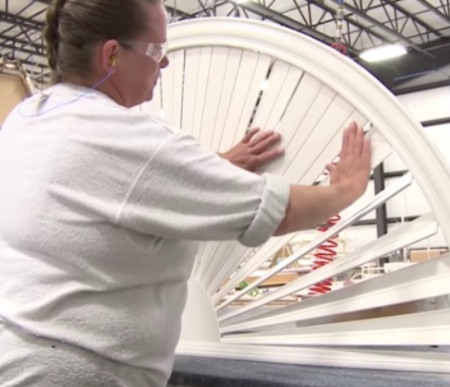 For Sunburst Shutters Connecticut customers, the install process begins at your in-home consultation, when we measure every window in the house. This helps us know that each treatment fits perfectly to your window. Then, your plantation shutters are custom built at our U.S.-based manufacturing plant, and it takes only a few weeks to complete them. When your shutters are finished, we'll call to arrange when we can come and install your plantation shutters.
What Happens During Shutter Installation Day
Installation day starts with taking down your old window treatments before we professionally install your new plantation shutters.
Up go your shutter frames first, so we know your shutters are square and level. Then we'll hang the shutter panels and confirm they can swing open and close without scraping. We'll then try each shutter so we know that the louvers snap shut.
When we're completed with your plantation shutter installation in Hartford, your reps show you each treatment to make sure you see that every shutter was installed and behaves without issue. In the end, you'll have perfect interior shutters without any gapping, overlapping panels, or sticky louvers.
Your Plantation Shutter Installation In Hartford Should Be Neat And Professional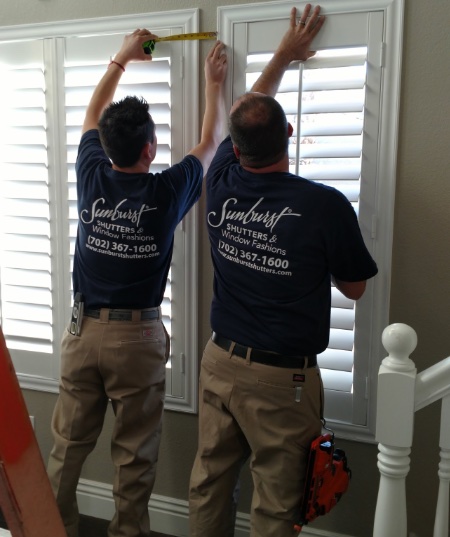 Your time is valuable, which is why we'll arrange a firm appointment time. That's correct, no repair company "between 9 AM and 4 PM" time frames.
We also think that our reps should behave like a guest in your house. We will come with everything in tow, clean up after ourselves, and even strap on booties over our shoes so we won't track in dirty footprints on your carpets. Our intention is to only leave beautiful plantation shutters behind and positive memories of Sunburst Shutters Connecticut. We'll even cart away your old window treatments with us when we're done!
In a few weeks, we'll contact you again to see if you have any concerns and if everything is satisfactory.
Sunburst Shutters Connecticut Can Help You With Your Plantation Shutter Installation
When you need plantation shutters for your home in Hartford, the first call should be to the Hartford experts in window treatments and installation. Just call Sunburst Shutters Connecticut at 860-266-5459 or complete the form below to schedule a no-cost in-home consultation. Then just sit back and relax as our expert installers do all the work.