What To Look For In Great Room Window Treatments In Hartford
Your great room is a sizable open area that serves many functions. When considering great room window treatments in Hartford, the product you pick should make sense for how you use the area and the quantity of light it receives. You should consider treatments that are a cinch to adjust for light and darkness, help keep your room comfortable, are child- and pet-friendly, and look terrific with your interior. You'll discover numerous great room window treatments on the market, from adaptable Polywood® plantation shutters to an abundance of trendy window shades.
Use Window Treatments That Let You Control Light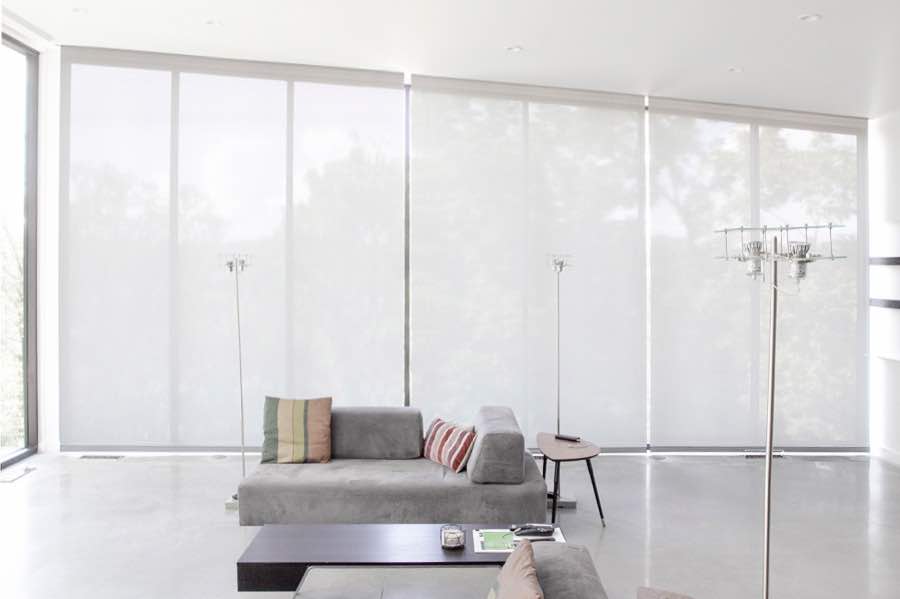 Plenty of things occur in your great room. In a 24-hour period, you might read a book, snooze on the sofa, help your kids finish homework, enjoy a movie, and more. Each activity requires a different degree of light, so you should get window treatments that are easy to manipulate.
Sought-after Polywood interior shutters are uncomplicated to operate and give you the most choices for handling natural light. Swing open the panels for total sunshine when reading. Glare in your eyes? Secure the panels, but adjust the louvers and shift them to a position that directs light off your eyes. For the perfect setting during a movie marathon, shut the louvers and panels to block light from street lamps. Even during the day, Polywood shutters keep out all but the faintest gleam of light thanks to their impervious material and superior construction.
Motorized window shades make blocking light easy. By pressing a button, you can lower motorized shades to block glare on your television screen without budging from the couch. Or, set your automated motorized shades to go up and let in daylight and then automatically lower for privacy in the evenings.
Maintain A Consistent Temperature With Insulating Window Treatments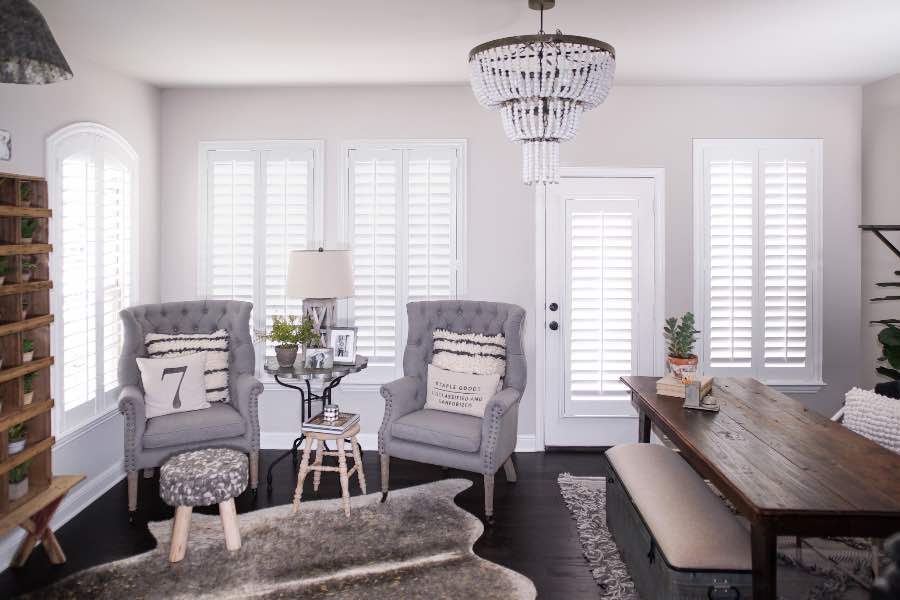 A great room is a large open space that can take a fair amount of energy to cool in summer and heat in the wintertime. Give your HVAC system a break with the help of insulating window treatments. They will block hot UV rays and icy drafts. You can use energy-conserving cellular shades to hinder most temperature transfer. But keep in mind, Polywood shutters are the most energy-efficient great room window treatments in Hartford. The shutter frame keeps air and exterior light from leaking in along the edges of your windows, and the louvers shut completely to minimize temperature transfer on the warmest days and most frigid nights.
Enjoy Your Great Room Window Treatments Longer With Enduring Polywood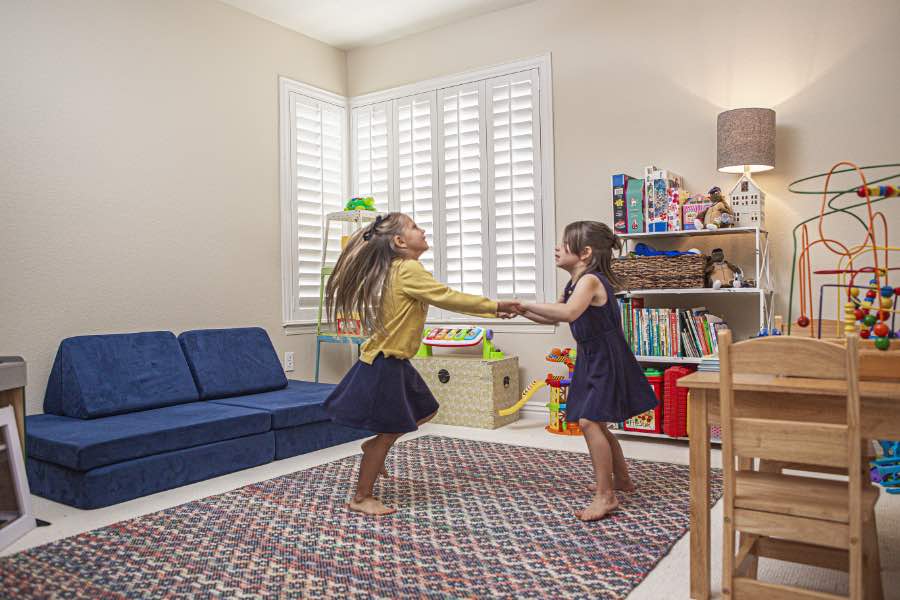 Because there's so much going on in your great room, you require window treatments that can stand up to just about anything. Durable Polywood shutters resist damage from moisture, extreme temperatures, bugs, and outside light. They won't deform or snap when rowdy children smack them. Pets can't tug them off the window. And even if your dog bites into a louver, it's a breeze to get a replacement piece. Drapery and window shades just can't compete when it comes to durability and longevity!
Blend Your Great Room Window Treatments With Your Decor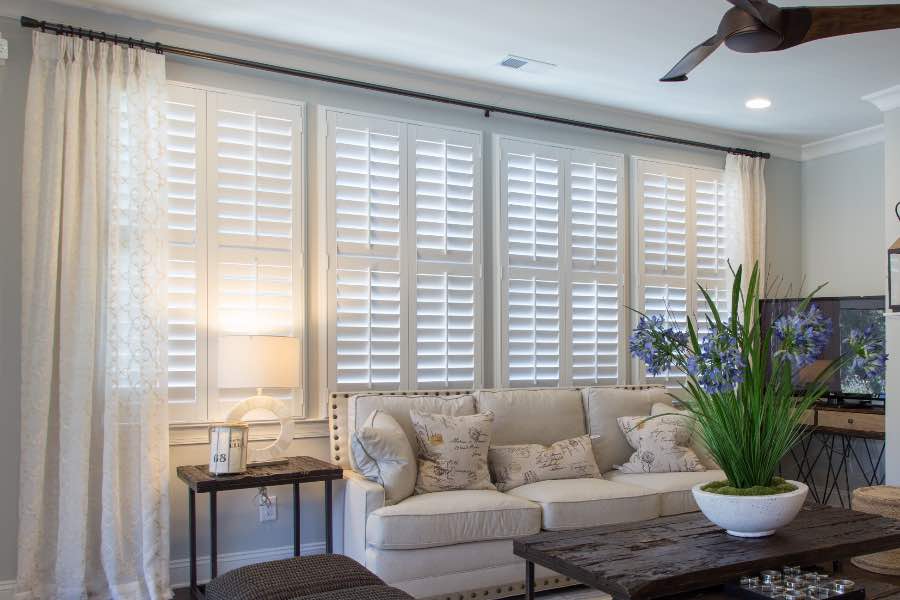 Any element you introduce to your home should go with your established decor. This includes your great room window treatments. You can locate roller shades in an abundance of colors and patterns. Or, match wood interior shutters to wood accents in your great room. You may also utilize neutral white Polywood shutters that easily complement all types of styles.
Call Sunburst For Great Room Window Treatments In Hartford
Let the window treatment pros at Sunburst Shutters Connecticut help you select the ideal great room window treatments for your Hartford home. Call us at 860-266-5459 or fill out the following form to request a complimentary in-home consultation. We'll bring samples and demonstrate your favored options on your windows.