When To Put Roman Window Shades In Hartford
Distinctive Roman shades merge the beauty of drapery with the easy function of window shades. No wonder Hartford families enjoy them! But you may wonder how to use these well-liked window treatments in your rooms. Thankfully, versatile Roman shades look fantastic in various areas of your home. Once you have an understanding how they work and where they should go, you'll be prepared to install your own custom Roman shades.
How Roman Shades Operate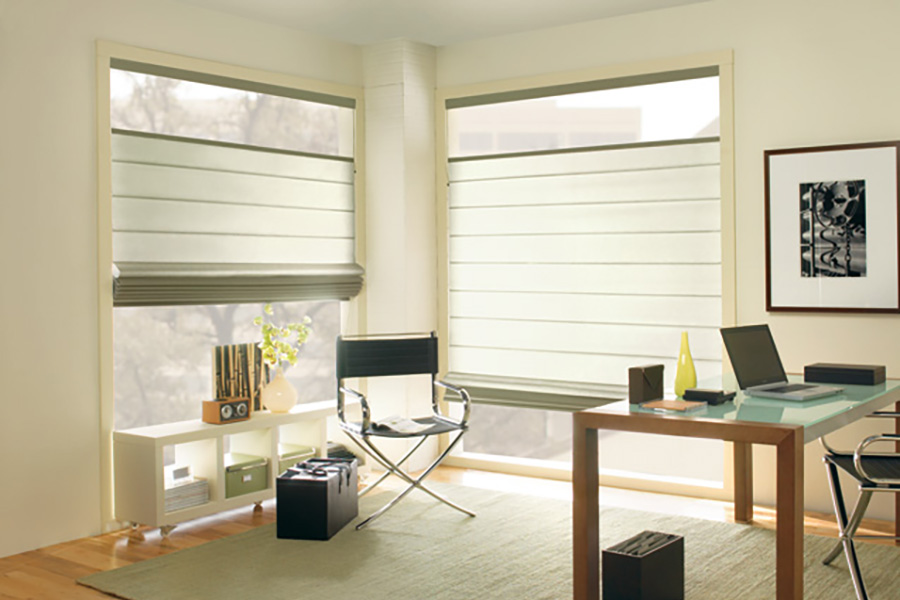 Roman shades operate in a similar fashion as standard roller shades in Hartford. Simply extend them downward to cover your windows, then pull them up to get sunshine and a sightline outside. You may pick between a pull-cord or pull-bar to adjust them. You also will find motorized Roman shades that open and close with the easy press of a controller.
The appeal of Roman shades is found in the pleats and folds that emulate drapery, adding a distinctive soft feature to your windows. Found in a range of fabrics, you can pick the level of privacy and light management you wish to have. More sheer choices will allow a soft glow of light. Mostly nontransparent materials will block most exterior light and keep strangers from looking into your home.
Where To Put Roman Shades In Your Hartford House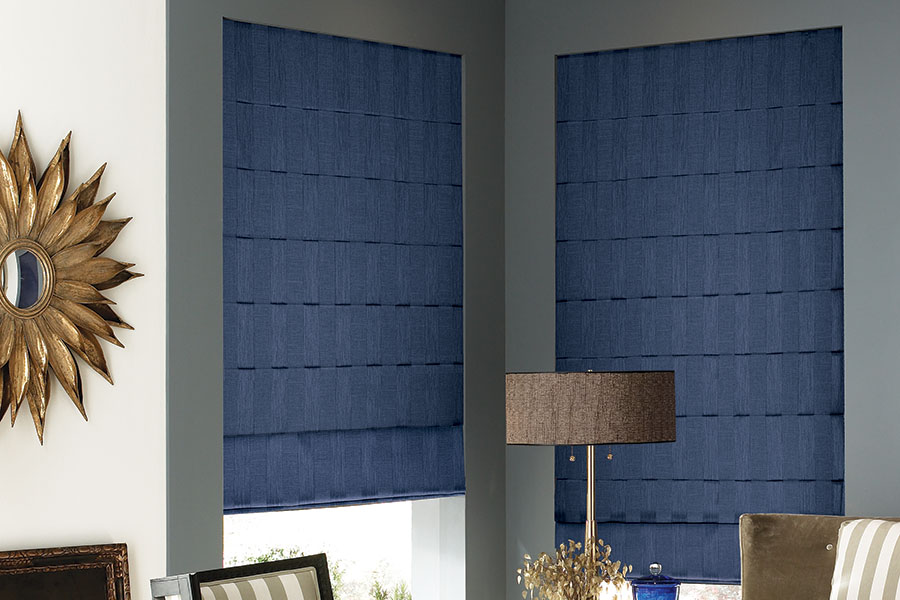 You may put Roman shades in virtually any space area that you wish to. Their uncomplicated elegance is suitable for many popular decor styles, and it's simple to find them in tones and patterns to accommodate your preferences. They're a breeze to adjust as well, so it's sensible to put them on windows where you frequently have to open and close window treatments.
Roman shades are a smart substitute for bulky drapes and curtains that look too elaborate or are a challenge to clean. They work well in sitting and dining rooms where you often welcome guests. They bring an air of sophistication but offer command over sunlight and privacy. You can simply move them if sun glare is getting in guests' faces or for privacy while your attendees stay to talk at the dinner table all evening.
Roman shades can even bring a bit of flair to bedroom windows. The soft folds of their material perfectly complement your cozy bedding. They appear a great deal more extravagant than the builder-grade blinds numerous folks install in bedrooms and are a welcome alternative to curtains. Look for room darkening Roman window shades in Hartford if you wish to put them in a bedroom. The thicker covering will block light when you're sleeping.
When You Should Not Install Roman Shades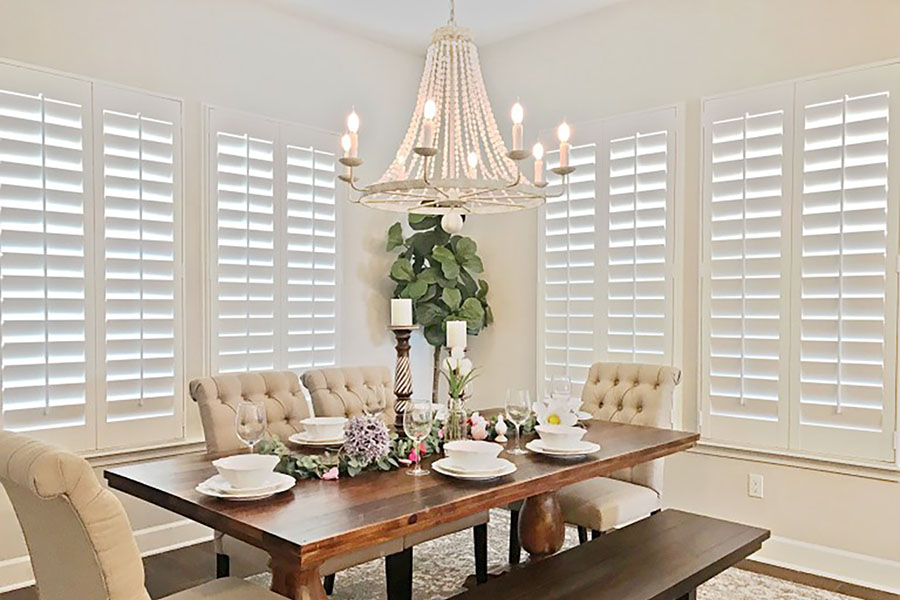 Roman shades look wonderful in every space, but they may not last long under certain environments. For example, cloth window shades don't work well in humid bathrooms. The moisture in the air causes their material to break down eventually, and damp fabric encourages mold.
Similarly, your Roman shades will likely get stained in a window above your kitchen sink where they may be sprayed with food and liquids. They also may not endure for long periods of time in especially warm environments. If you want attractive window treatments in these areas or in hotter temperatures, use water-repellent and tough Polywood® plantation shutters, and save your fabric Roman shades for another room.
Explore A Wide Variety Of Roman Shades At Sunburst Shutters Connecticut
If you're looking for Roman window shades in Hartford, you've made your way to the right place. Sunburst Shutters Connecticut has an amazing choice of window shades and various window treatment fashions for your residence. Arrange a free in-home meeting, and we'll help you choose the most suitable solution for your windows. Dial 860-266-5459 or submit the form on this page to get started.