Your Guide To Roman Window Shades In Hartford
Interior decorating experts are well aware that Roman window shades are a fashionable and appealing choice. Honestly, they have always been an attractive and contemporary product for designers searching for a fabric shade with unsurpassed adaptability. They are suitable in various rooms and could be a smart alternative for your interior as well. Ready to find out why Roman window shades are so popular in Hartford?
What Exactly Are Roman Window Shades?
What really makes a Roman window shade different from other window treatments? The answer centers around how the shade folds as it moves up. These window coverings are made of a soft textile that folds in even segments. This gives the shade a appealing, uniform look, regardless of whether it is let out fully, opened partially, or raised up completely. They offer an alluring mix of volume and feel while acting as a smart, more practical option compared to drapes.
You Can Find The Right Style For Any Space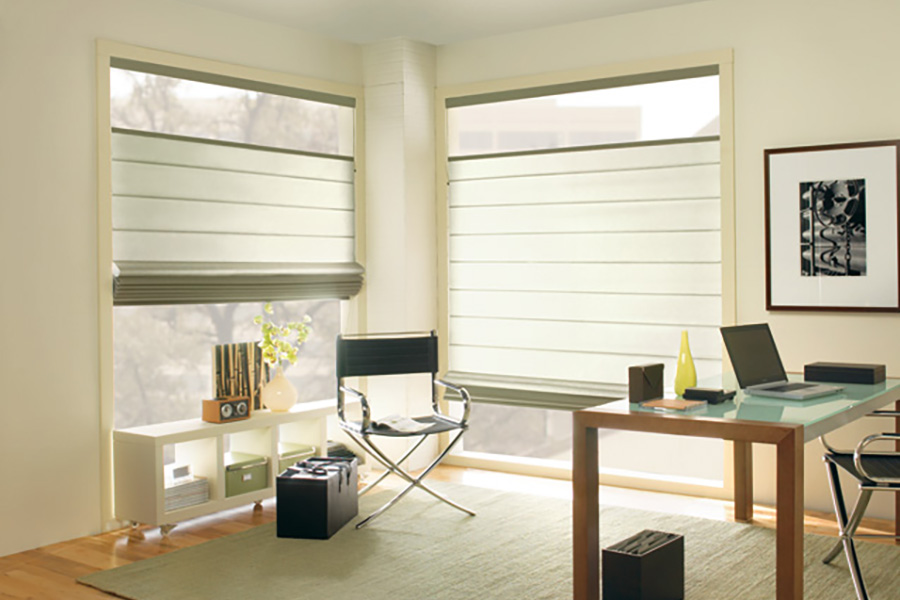 The distinctive fold is key to the Roman window shade's regard in Hartford and it is available in various options. Let's briefly investigate each fold style:
Soft/Hobble Fold: Soft or hobble fold Roman shades are the quintessential style, featuring small folds that give the flowing look of a waterfall.
Flat Fold: Roman shades with flat folds are exactly what you might imagine -- a singular, flat piece of textile. This is a great choice for drawing attention to a unique pattern or if you wish to incorporate a vibrant complementary color.
Batten Front: Battens, also referred to as tunnels, are loops of cloth at the front of the shades. These loops are integrated where the folds are and might include things like a length of wood as a design feature. This batten offers an eye-catching look unlike other Roman window shades.
Batten Back: Batten back has fabric loops at the window side of the shade. Even though this may suggest that it wouldn't change the style a lot, it provides a delicate allure you might prefer!
Choose From Your Preference Of Cordless, Corded, And Even Motorized Shades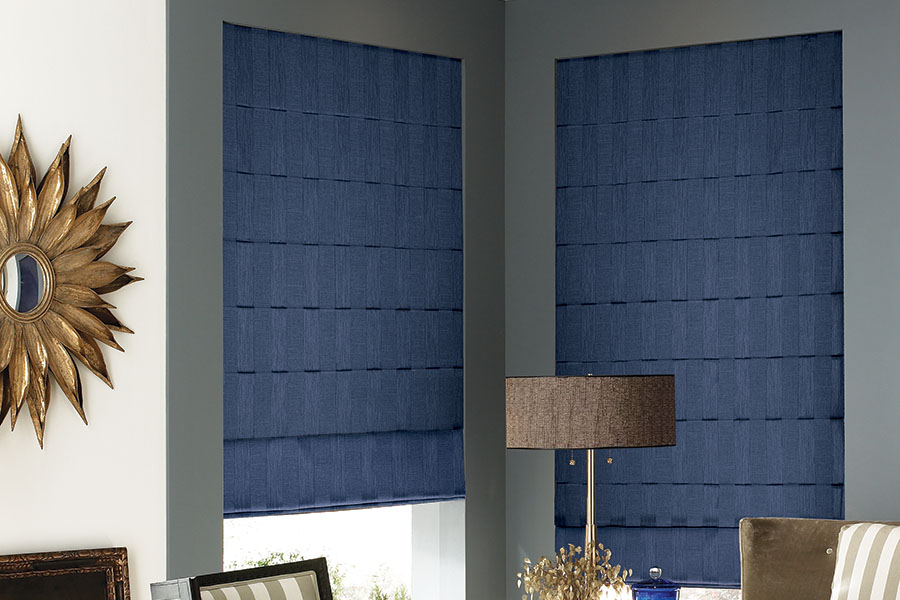 A big advantage of having a Roman window shade in Hartford is how the cord is incorporated. In corded models, they are smartly placed behind the fabric, hiding it from view and keeping them child-safe. The shades also have cordless products that allow you to easily pull or push to draw up or down. Or get motorized shades that are becoming increasingly popular. With the press of a button, your shades can move up or down however you want.
Ideal Uses For Roman Window Shades in Your Hartford Interior
Fabric construction is a well-known characteristic of the Roman window shade, allowing for practically limitless options for personalization. They may also be made to accommodate windows of any size or shape. The fabric can be found in a multitude of choices, giving you a wide range of opacities for your preferred amount of light and privacy. You will even discover a virtually unending selection of colors and patterns to complement your decor. What you choose greatly influences the overall cost.
The fabric means these shades are not ideal for a high-moisture environment such as over a kitchen sink or in a bathroom. In these kinds of areas, a Polywood® plantation shutter will be a smarter alternative. In other areas, the Roman window shade is a quintessential fabric window treatment with options for any style of home!
Discover Roman Window Shades in Hartford at Sunburst Shutters Connecticut
Discover everything Roman window shades can provide your home with Sunburst Shutters Connecticut. Our experts will help you find a combination that fits perfectly with your design ideas. All you need to do is contact us at 860-266-5459 or fill out the form below to schedule your free, on-site consultation.